The 1320go Pracetice Tree Program is an upgrade available to all 1320go Members. For only $9.95, you can practice your reaction time anytime from your computer! Just download the software after you purchase the program.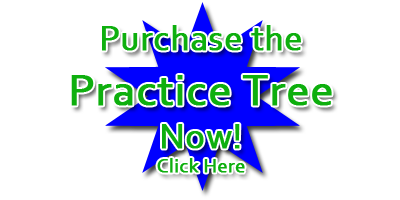 For more information on the 1320go Practice Tree, Click Here to see our User Guide.
The Practice Tree Program is downloaded and then installed on your PC in minutes! With the Practice Tree, you can race against the computer, against a friend, or watch the computer race itself! We recommend either racing the computer yourself or racing a friend...it is more enjoyable that way!
You can set up the Practice Tree to react more like your car racing in a specific class. Below are the variables you can set:
Driver Selections: Lane, Key to trigger on, and Roll-Out Time
Tree Selections: Pro .400 seconds, Pro .500 seconds, Full .400 seconds, Full .500 seconds and Automatically adjusts auto-start delay range
Racing the Computer: Set the Staging Delay Time, Fixed Delay, and Random within Range
Set the Reaction Time Range: Maximum Red Light Time and Maximum Green Light Time
Display Results or Not: Better by Lane (Number, Percent), Green Lights (Number, Percent, Average), Red Lights (Number, Percent, Average), and LB3A (Number, Percent)